An interactive, multi-touch, multi-person experience
Robotic Flowers is an installation that was created to promote the opening of the Headtrip Innovation Lab by the team from Curious Electric.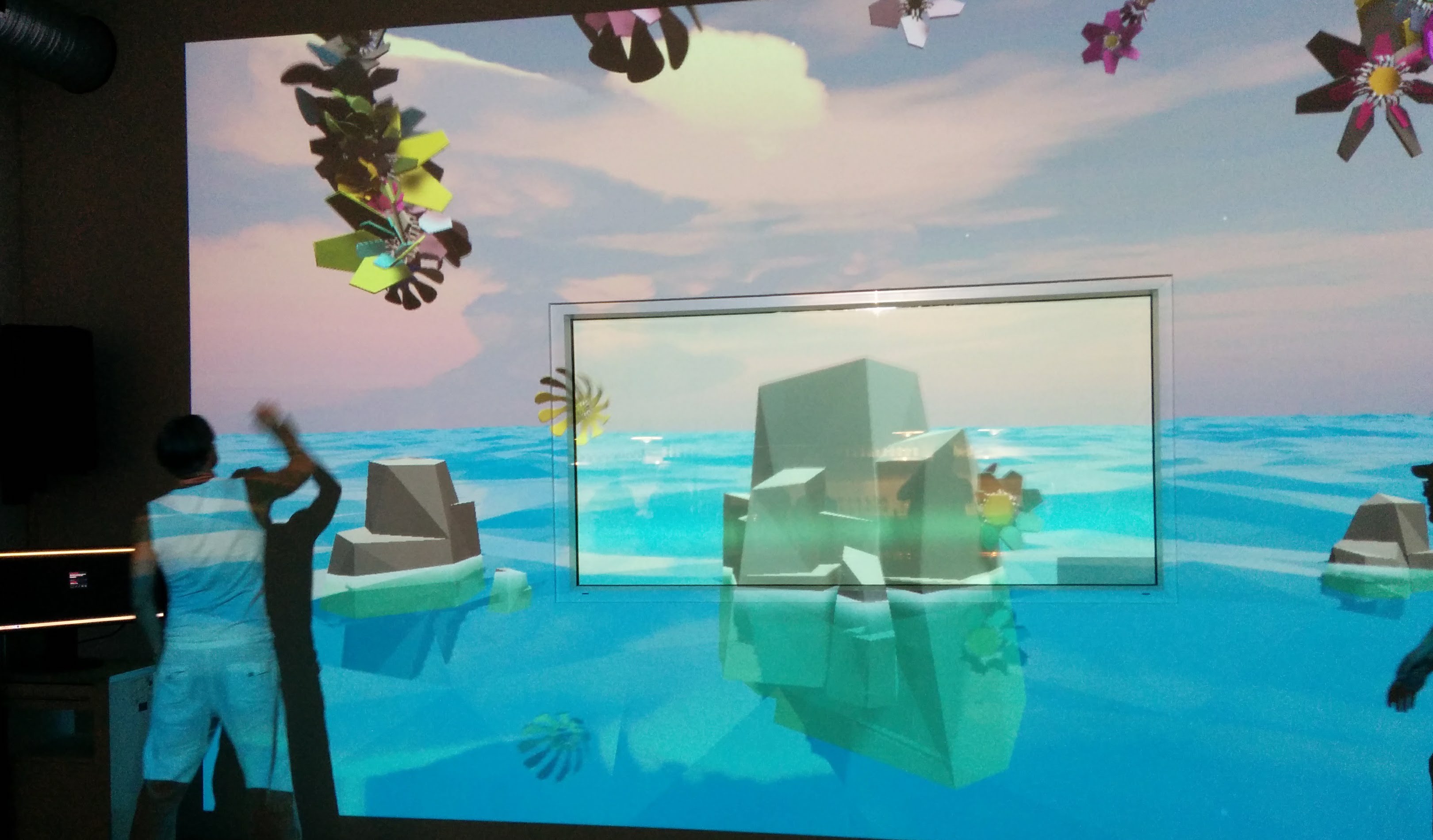 Central element of this installation was a radarTOUCH supplied by LANG AG for this event. The radar technology of this hardware device enables free touch technology that doesn't need a real touch which even works for multiple people. This makes it possible that several people are able to influence the projected scene on the wall.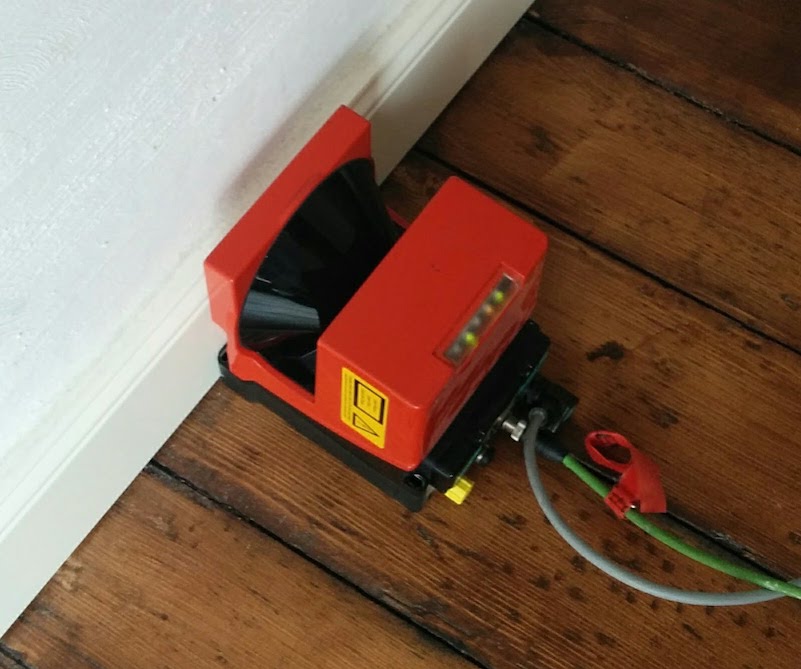 An 3D scene was projected on area of 25 square meters. Highlight in this scene were the procedural 'Robotic Flowers' wonderfully crafted by Peter Bickhofe in Unity3D.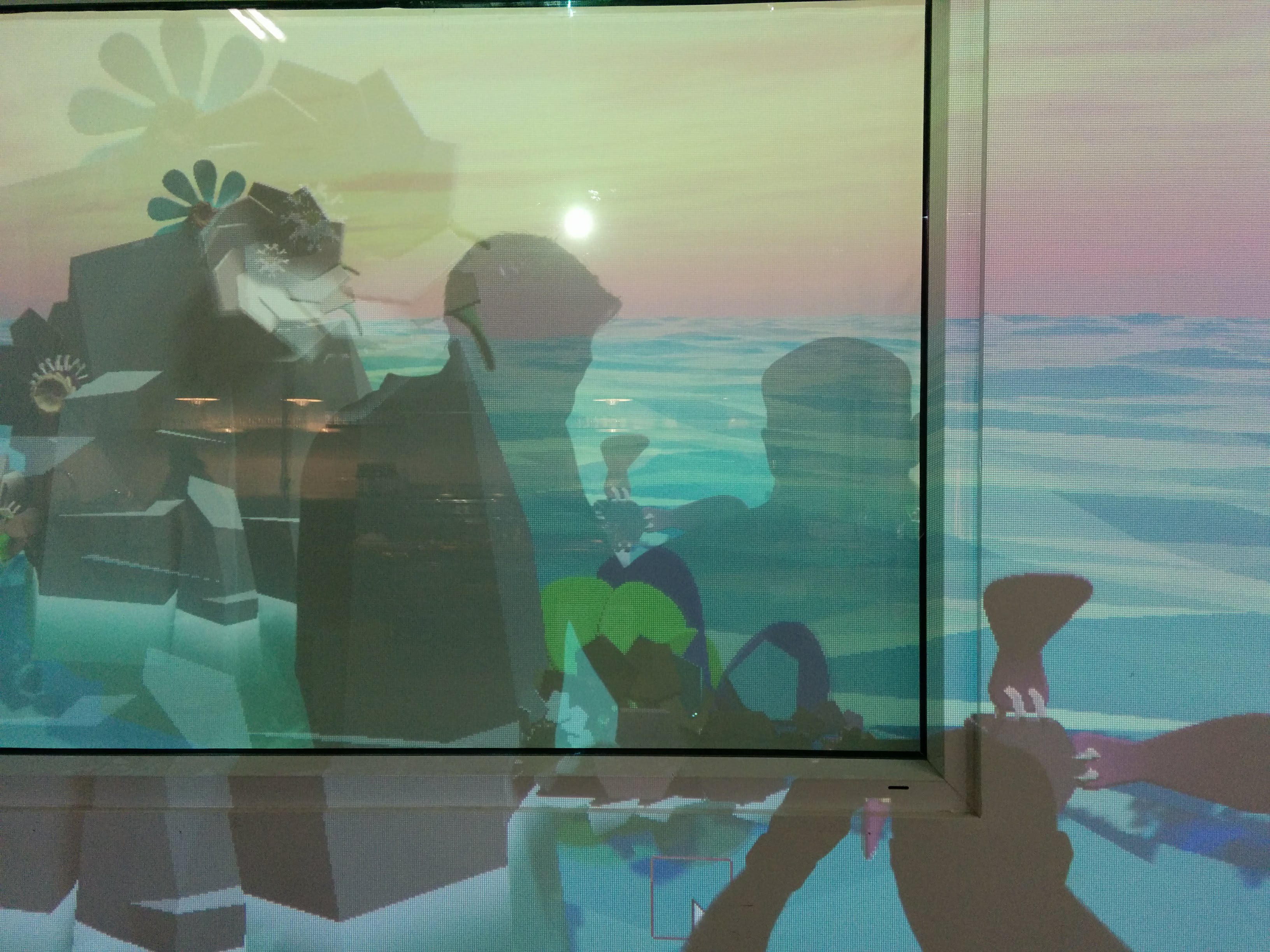 The server back-end designed by Hans Bickhofe allowed that the Robotic Flowers could be 'touched' via radarTOUCH.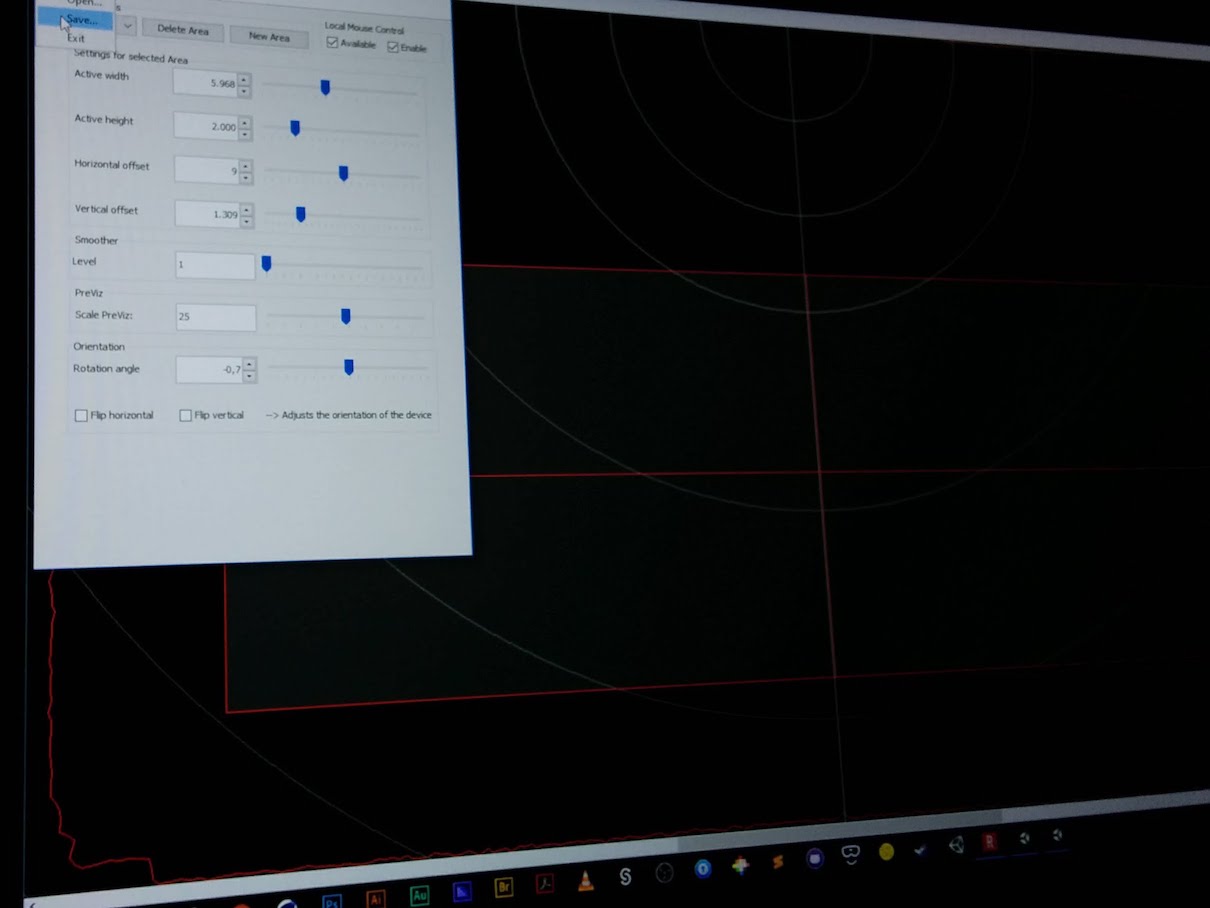 The result was a great evening with a fantastic installation that was fun for both kids and the grown-ups.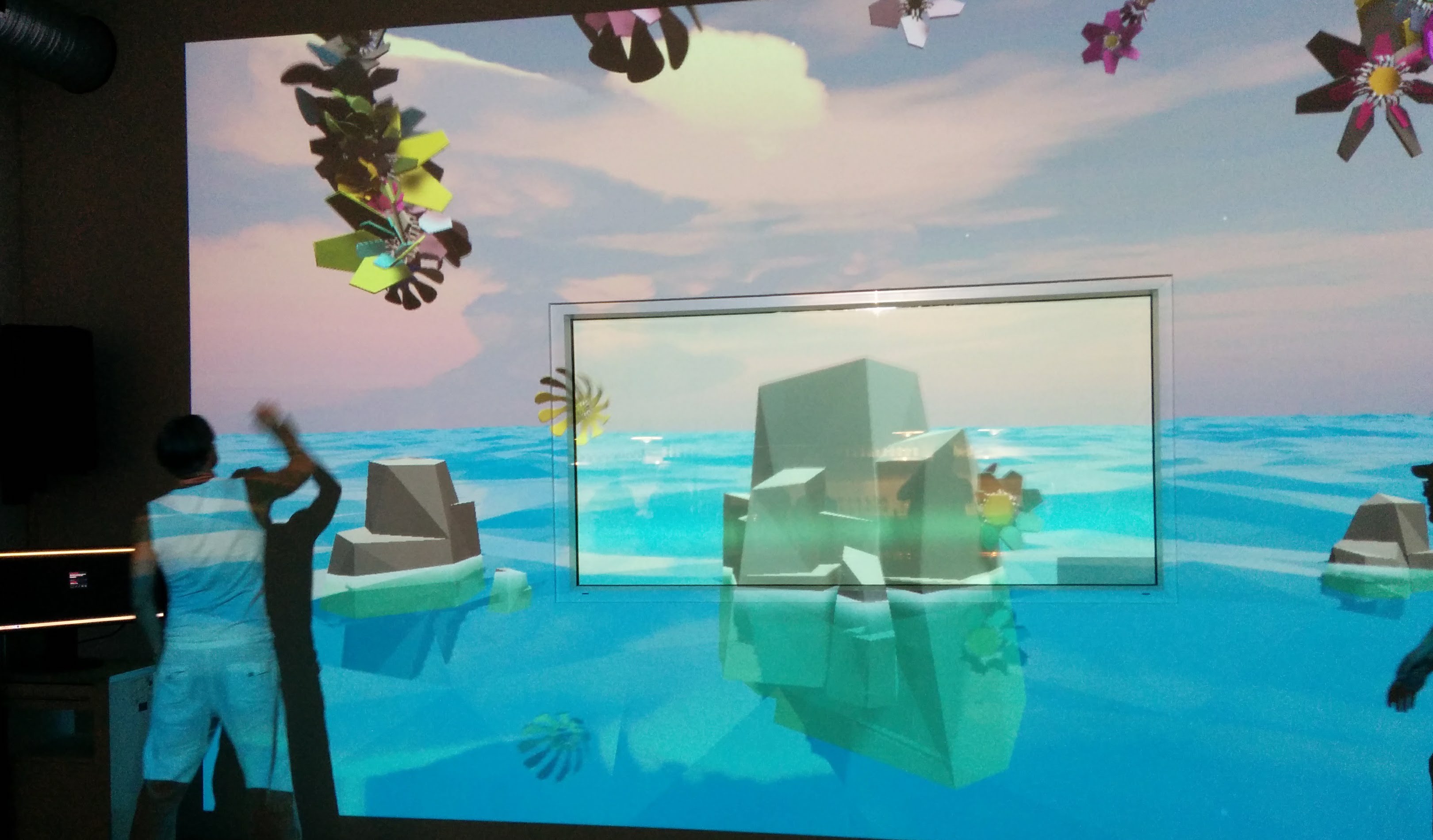 We'd like to thank Prof. Olaf Hirschberg of the Headtrip Innovation Lab and LANG AG for this great opportunity!
Don't hesitate to contact us for inquiries about this installation or other projects.